As a Board Certified Specialist in Estate Planning and Probate Law, Beth Tillman focuses her practice on estate and gift tax planning and estate administration. She has particular expertise in blended family estate planning, pet trusts, probate matters, and trust administration.
Beth's clients cite her outstanding knowledge of the law yet clear and compassionate approach as particular strengths honed over more than 20 years of professional and legal experience. As a founding partner of the firm Beth envisions its mission as serving clients attentively and thoroughly.
Beth is an honors graduate of the University of North Carolina School of Law, where she served as a Note Editor of the North Carolina Law Review. She was admitted to the North Carolina State Bar in 1993. Following law school, she clerked for the Honorable Willis P. Whichard on the North Carolina Supreme Court. She also holds a master's degree in English from the University of North Carolina.
Beth Tillman was born in Natchez, Mississippi, in 1963. She has lived in Chapel Hill since 1986.  Her daughter attends high school in Chapel Hill.  Her son is a junior at New England Conservatory where he is majoring in jazz percussion performance.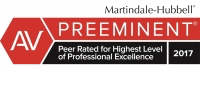 Areas of Practice
Wills and Trusts, Estate and Tax Planning, Trust and Estate Administration
Admissions / Honors
North Carolina State Bar, 1993
North Carolina Law Review, Member, 1991-1992; Note Editor, 1992–1993
Board Certified Specialist in Estate Planning and Probate Law since 2008
Phi Beta Kappa, 1985
AV Preeminent® Peer Review Rated
Education
University of North Carolina School of Law, Chapel Hill, NC, J.D., 1993, with Honors
University of North Carolina, Chapel Hill, NC, M.A., English, 1988
Vanderbilt University, Nashville, TN, B.A., 1985, magna cum laude
Publications
"Exercising the Right to Die: North Carolina's Amended Natural Death Act and the 1991 Health Care Power of Attorney Act," North Carolina Law Review, Vol. 70.
Numerous estate planning articles in Southern Neighbor
Professional and Community Memberships
American Bar Association, Real Property, Trust and Estate Law Section, Member
North Carolina Bar Association, Estate Planning and Fiduciary Law Section, Member since 1995
Orange County Bar Association
Project Compassion, Chapel Hill, North Carolina, Board Member 2003-2012
Charles House, Board of Directors, Member 2008-2015, President 2011–2012, Member 2016 to present
Chapel Hill Public Library Foundation, Board of Trustees, Member, 2000–2004
Durham-Orange Estate Planning Council, Member, 1999–2000
Chapel Hill Public Library, Board of Trustees, Member, 1997–2000

What Clients Say About Beth
"Beth Tillman is a wise, experienced, attorney who approaches each client with a resolve to focus her expertise on understanding what the client wants to accomplish, and then working with him or her to make it happen. When she explains things, you don't have to have a law degree to understand what she's saying. Beth Tillman does not disappoint!"
"I have found this practice to be highly skilled, very responsive and attuned to working with clients on subjects that can be extremely difficult. I turned to Tillman Hinkle to handle my estate plans and would recommend this practice without reservation."
"Thank you for bringing humor and ease to a subject that can be rather heavy. I enjoyed working with you on my will."
"We wish to thank you for seeing us through this difficult emotional task with the kindness and understanding that you showed us, and with your knowledge. We feel so fortunate that we found you. The quick way that you got everything done helped both of us. It is comforting to us to know that you are there, if and when we should need you."
Article Links
"What's in Your Basement?"
As an estate planner I think about death probably more than most people. I have considered death as a period to the final sentence in the final paragraph that is life. Of late it seems to me to be like a colon: that which follows after it is as much a part of life as the words before the colon.
"When to Revisit Your Estate Plan"
People get inspired to sign a will when a major life event occurs. Sometimes it's because they became a parent or they bought a house or a close friend or family member died and they handled a messy estate.
"Turning Eighteen: Do You Know What It Means?"
My fourteen-year old son recently caused me to choke on my coffee when he mentioned that he would be able to vote in the next presidential election. It is a form of denial that maybe all parents have about the passage of time and their children.
"Where Did She Keep Her Passwords?"
Most of us live two lives: our daily lives and our cyber lives. We awake, check our phone, make our coffee, turn on the computer, login to email and Facebook… This could be an outline of our last day on earth. What happens the next day when we aren't there to login?
"Read This If You Might Die in the Next Two Years"
I have not written about estate taxes in this column over the last year because I, like all estate planners, was nonplussed as to what to say. Through almost all of 2010 we were in disbelief that no estates were taxable under federal law.
"Estate Planning Potpourri"
I am in my forties and I have been a drafter of wills for fifteen years. I have formed a few ideas and conclusions over the years of doing this type of work and thought it might be interesting to share a few with you.
"The Living Trust: Is it All That?"
Four out of five clients ask me whether they need a living trust. They ask me earnestly and with fear. They have seen ads. Their broker has told them they need one. Their friends tout them as the answer to all prayers. Sometimes my answer is: "Absolutely you should have one."
"Did You Turn Off the Iron Before You Left the House?"
I could probably travel around the world on the gas I've used up turning around to return home to make sure I turned off the iron or the oven or lowered the garage door. But such return trips are necessary lest the house burn down or be burglarized. Finalizing your estate plan requires the same effort.